Description
Dear Customer! We ship products from many European countries. Orders shipped to the UK may incur customs charges.
⭐ Tested product – check it
⭐ Highly absorbable form of ZINC PICOLINATE
⭐ As many as 120 vegan capsules, and 50 mg of zinc in each
⭐ Standardized formula of the active ingredient from SABINSA
⭐ Supports the work of the muscular system
⭐ It has a positive effect on strengthening the immune system
⭐ It improves brain function
⭐ Supports the production of testosterone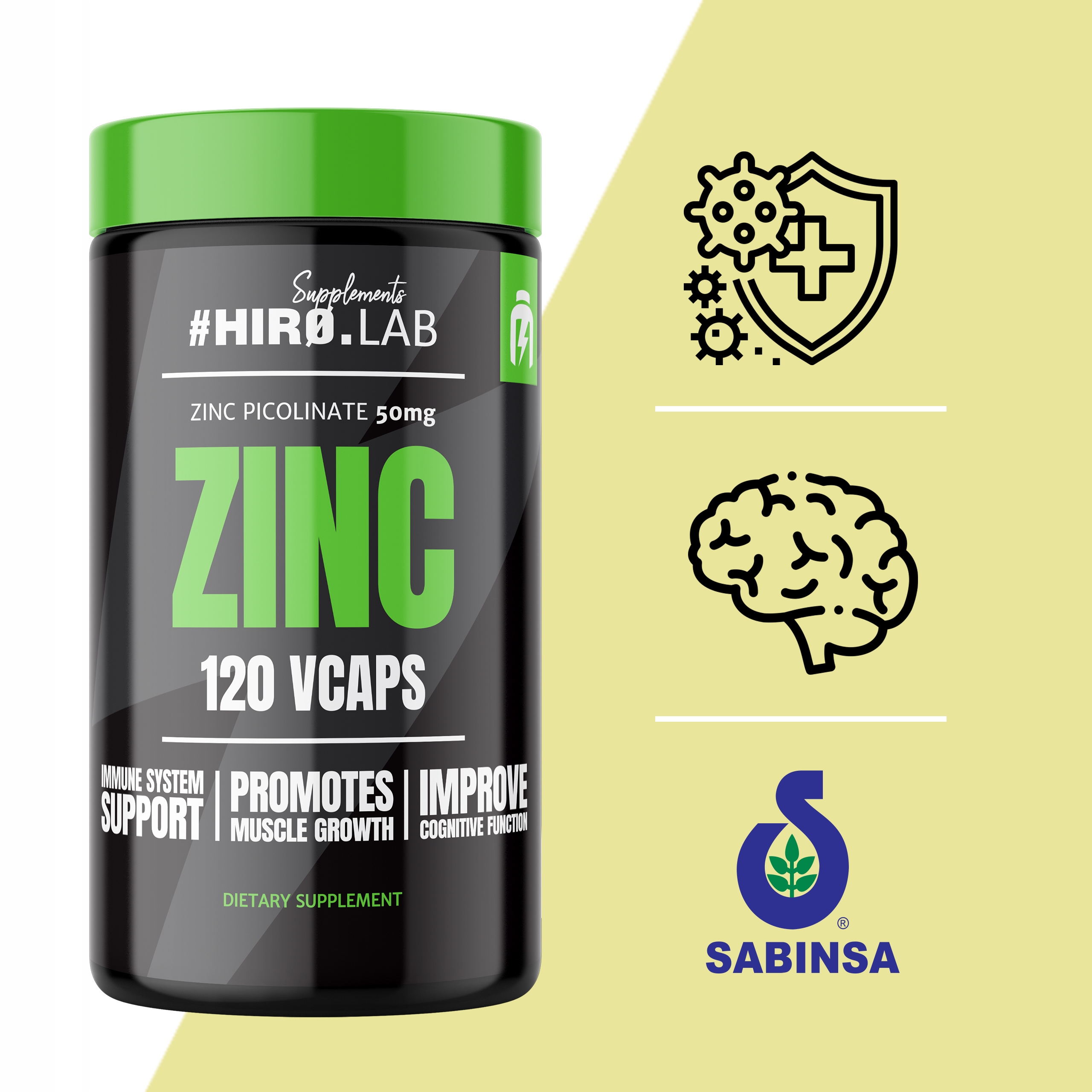 Zinc in the best absorbable form of Picolinate
Zinc in the best absorbable picolinate formula, which is also the most popular on the market due to its gentle action on the stomach. Hiro.Lab Zinc has been designed to support your body in many important processes necessary for everyday functioning.
Help for your immune system!
Zinc contained in the supplement is an excellent antioxidant which, by stimulating the work of antioxidants, makes sure that the body does not contain too much free radicals, which are very harmful to our immunity. The excess of these unfriendly oxidants can lead to many diseases and inflammations, and thus to faster aging of the body.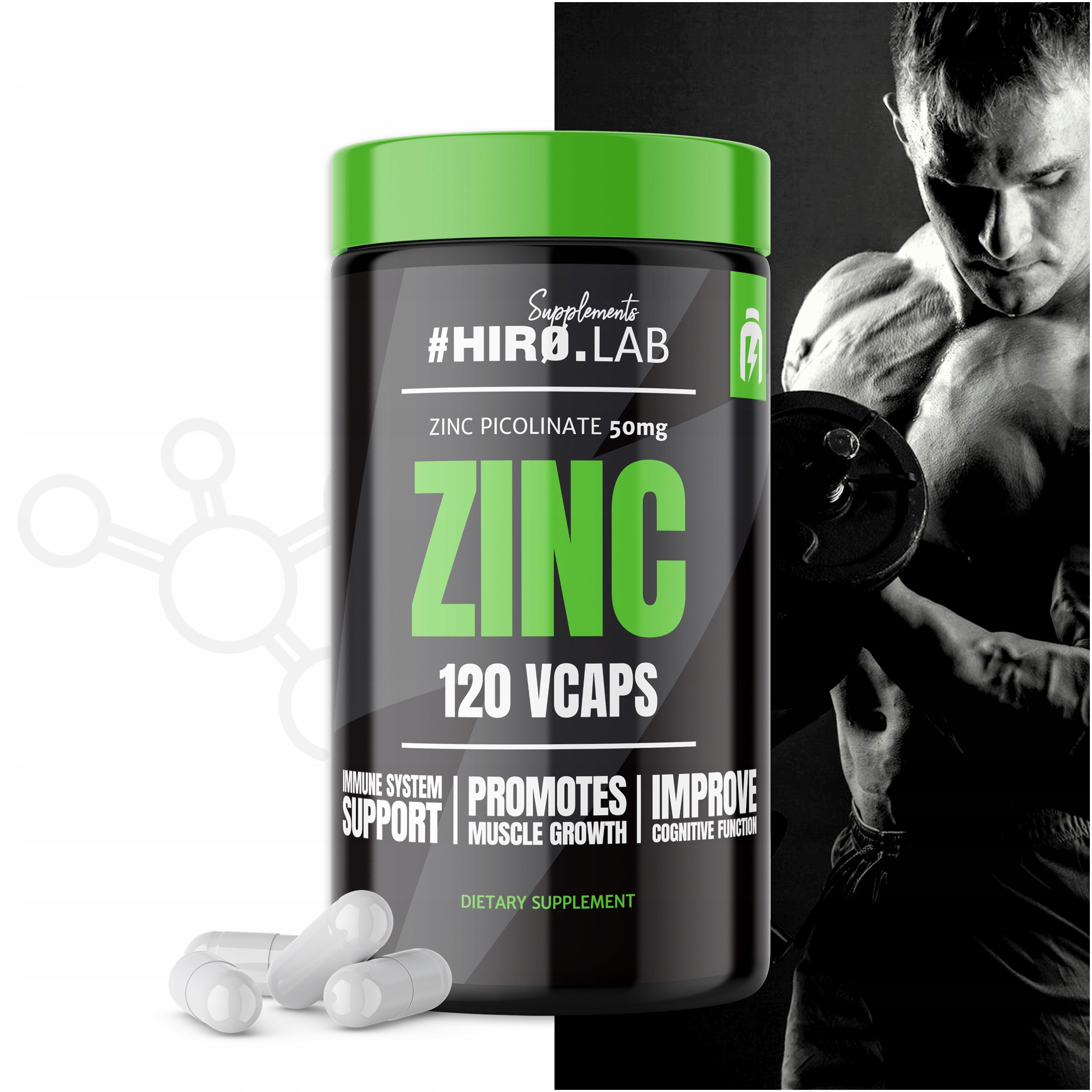 Zinc as a muscle regenerator for athletes!
Zinc supports regenerative processes after intense physical exertion, reducing related ailments, such as muscle pain. Hiro.Lab Zinc also has a positive effect on regulating the work of carbohydrate, protein and fat absorption. Thanks to this process, Zinc is also involved in energy changes, which allows it to provide strength to your muscles.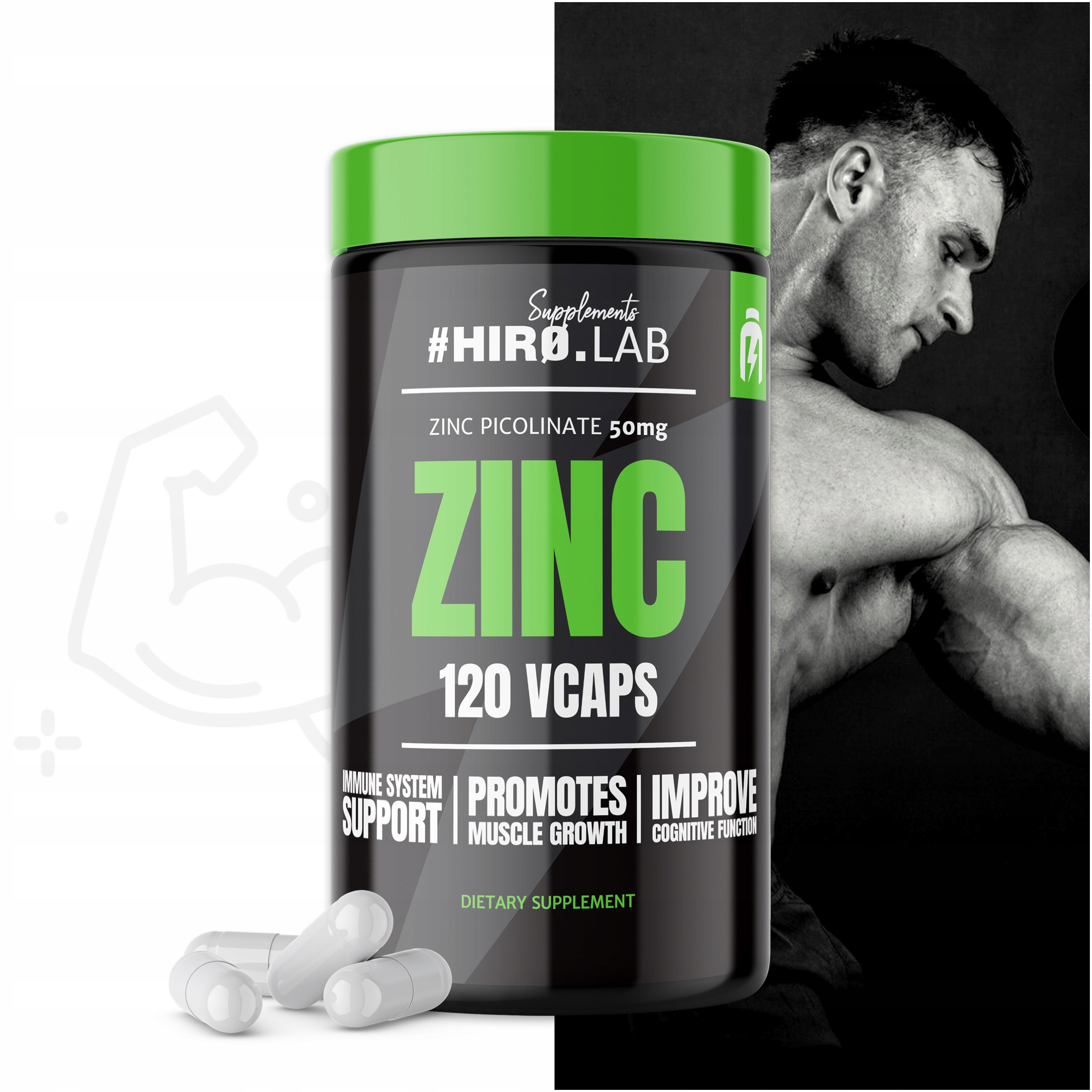 Perfect support for your brain!
The brain contains the largest amount of Zinc ions, which are used to ensure proper nerve conduction. Zinc also has very important properties that strengthen memory and improve concentration. In addition, this ingredient stimulates the work of the nervous system, thanks to which it has the ability to improve our well-being. Dietary supplement from Hiro.Lab in the form of zinc will make your brain able to work in 6th gear right after waking up!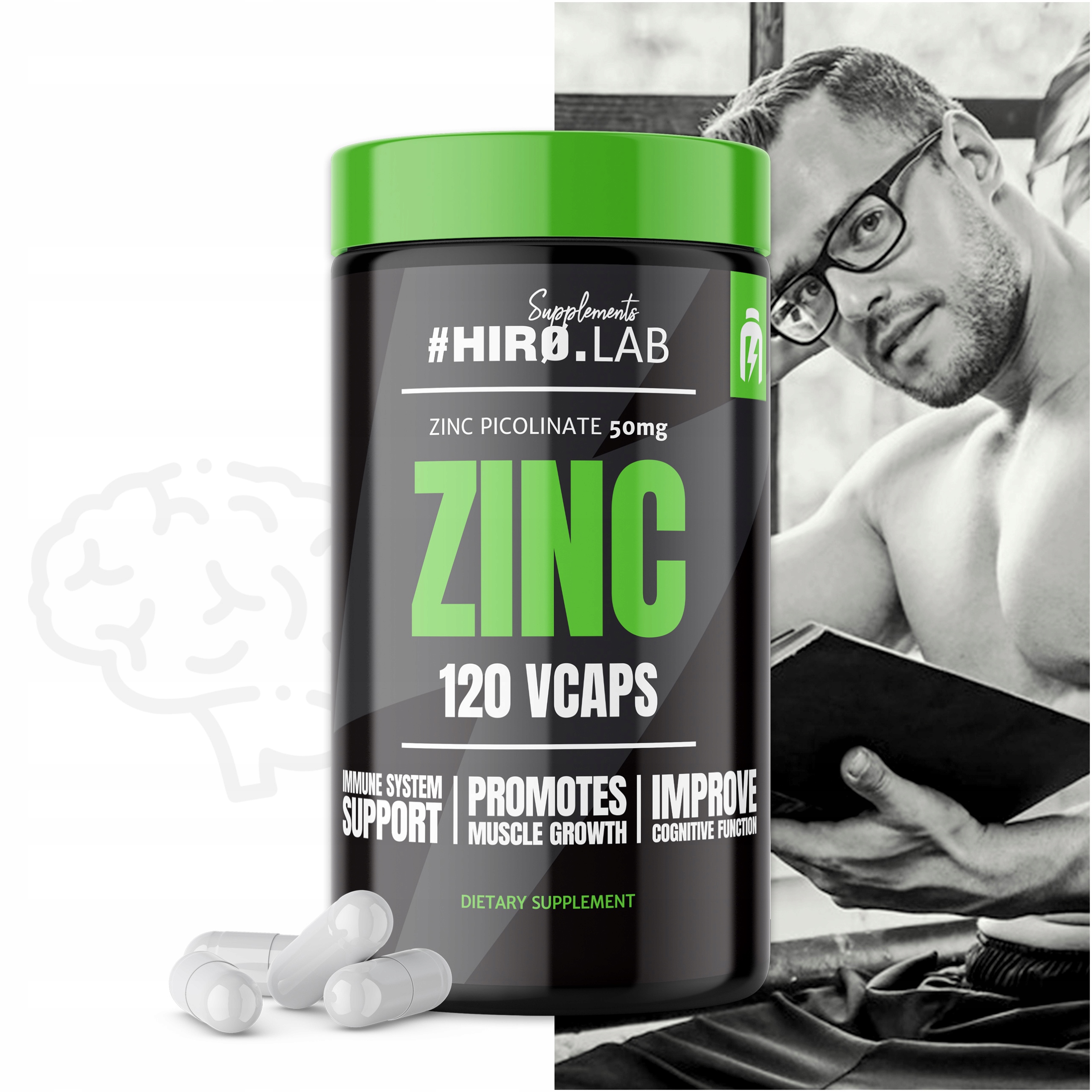 Zinc as a Testosterone Boster
Low testosterone levels are very often associated with zinc deficiency, which is responsible for increasing the level of the pituitary gland hormone, which in turn produces testosterone. In the case of the first symptoms of low cholesterol, it is worth reaching for the most natural ingredient, which is Zinc Hiro.Lab, in the first place.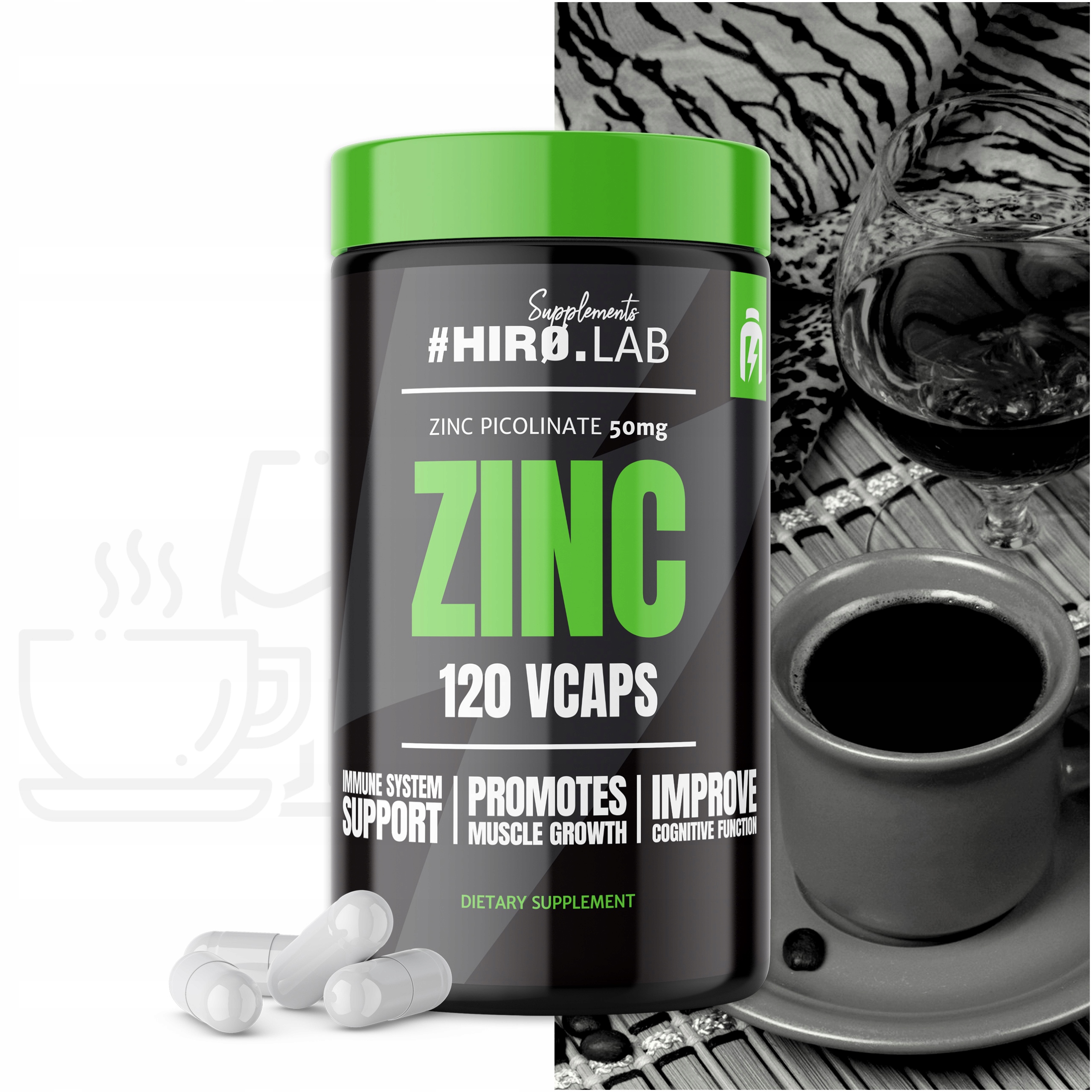 Standardized ingredient from Sabinsa
The most valuable source of substances that have a positive effect on the functioning of the body has always been nature. Thanks to many years of research and experience in the field of microbiology, experts from Sabinsa have developed a standardized zinc picolinate molecule, which forms the basis of the Zinc supplement from Hiro.Lab. The standardized formula is the key to enclosing the right amount of high-quality active ingredient in each capsule, which allows you to be sure that the supplement always works with the same effectiveness in your body. Thanks to the cooperation with Sabinsa, you know that zinc from Hiro contains only what is necessary for your body, without unnecessary fillers. Check the research.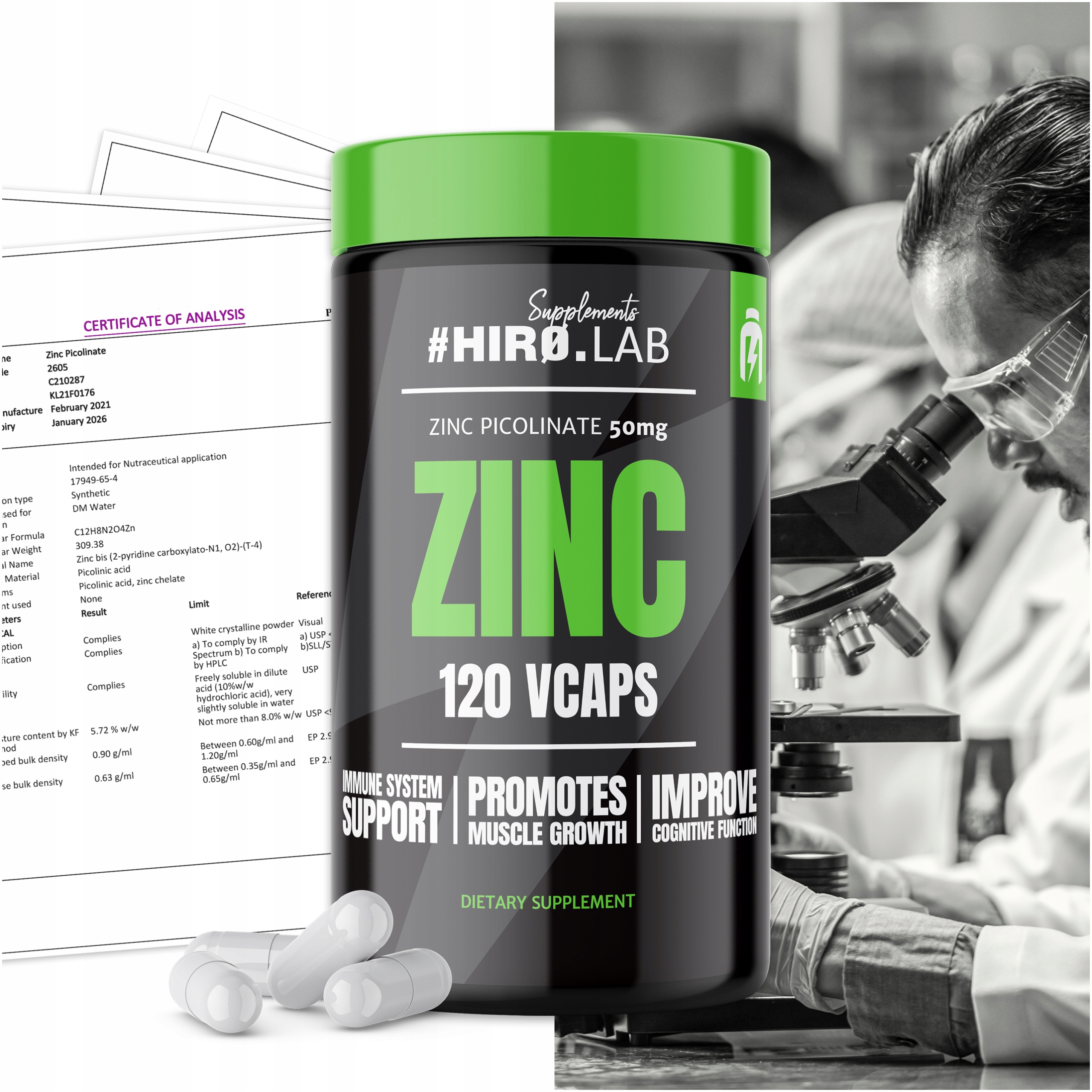 By purchasing this product, you help those in need!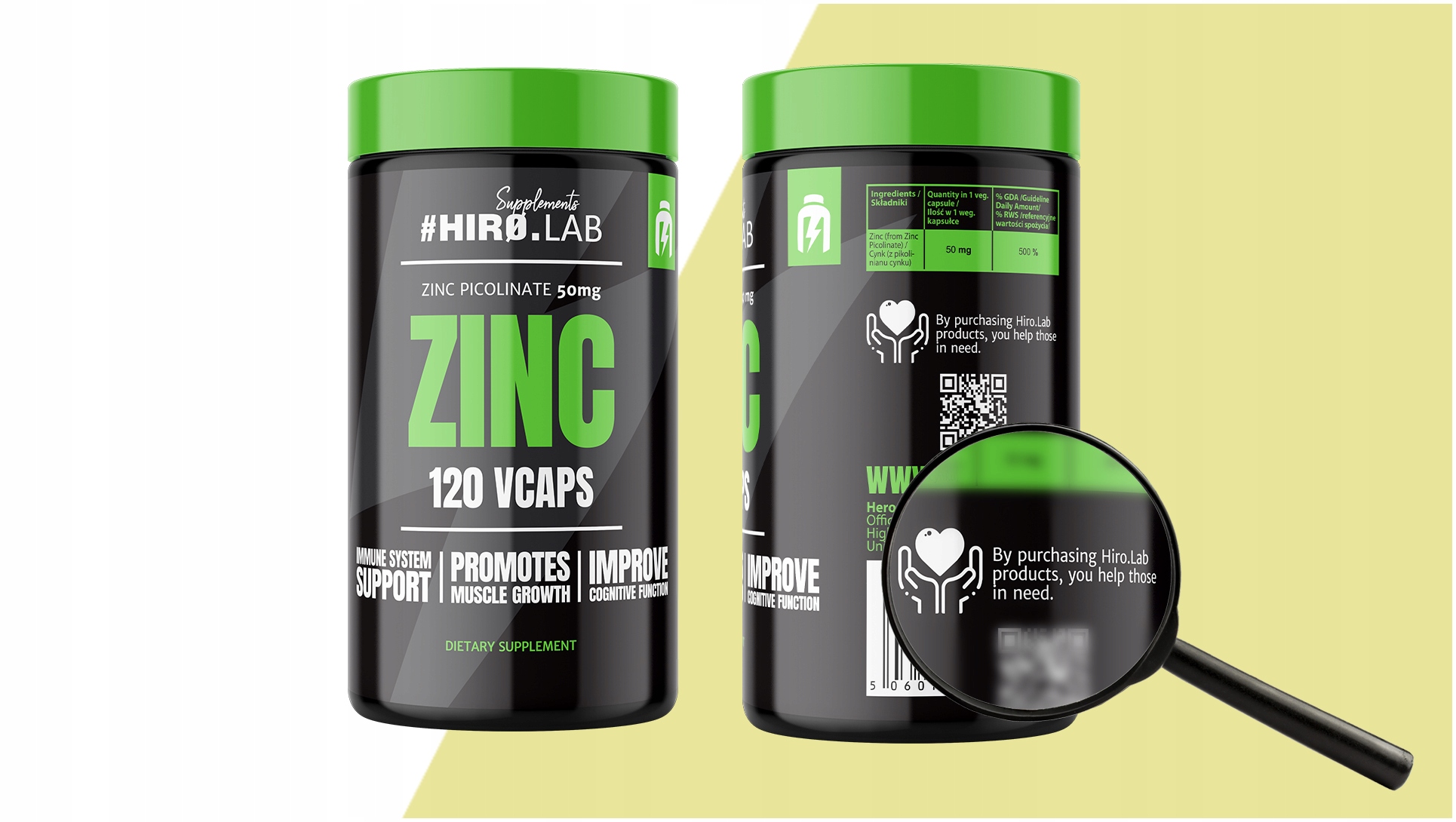 Portion 1 vcap
Portions in the package: 120
Package: 120 vcaps
Zinc Ingredients: Zinc (zinc picolinate), bulking agent – microcrystalline cellulose, capsule – glazing agent – hydroxypropyl methylcellulose.
May contain milk, soy, eggs, nuts.This product is not intended to diagnose, treat, cure, or prevent any disease
| Active ingredients | 1 vcap | **RWS |
| --- | --- | --- |
| Zinc | 50 mg | 500% |
* Reference intake value for an average adult (8400 kJ / 2000 kcal)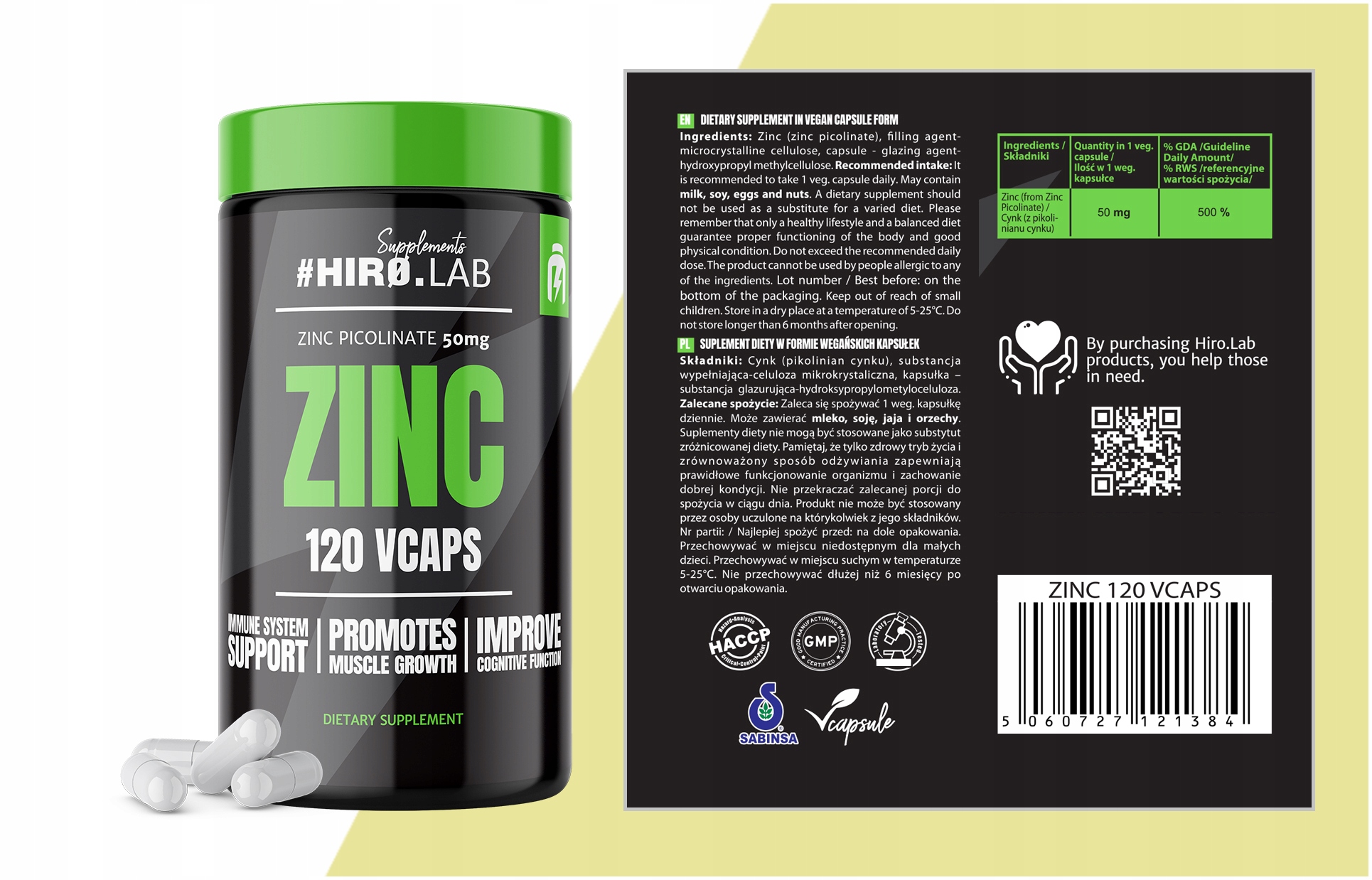 How to use Zinc: Take one tablet a day.
Dietary supplements cannot be used as a substitute for a varied diet. Remember that only a healthy lifestyle and a balanced diet ensure the proper functioning of the body and maintain good condition.
Do not exceed recommended servings for consumption during the day. The product cannot be used by people who are allergic to any of its ingredients. Keep out of the reach of small children. Store in a dry place at room temperature in tightly closed containers.
Best before end: date and batch number are on the side / bottom of the packaging.
Net weight: 120vcaps