Description
Dear Customer! We ship products from many European countries. Orders shipped to the UK may incur customs charges.
⚡ Supports weight control
⚡ Keeps you feeling full
⚡C8 supports and accelerates the production of ketones
⚡Pure, tasteless and odorless MCT oil
⚡99% caprylic acid
⚡MCT supports the proper functioning of the intestines
⚡A great source of energy
⚡ A great addition to bulletproof coffee
⚡ Pure coconut extract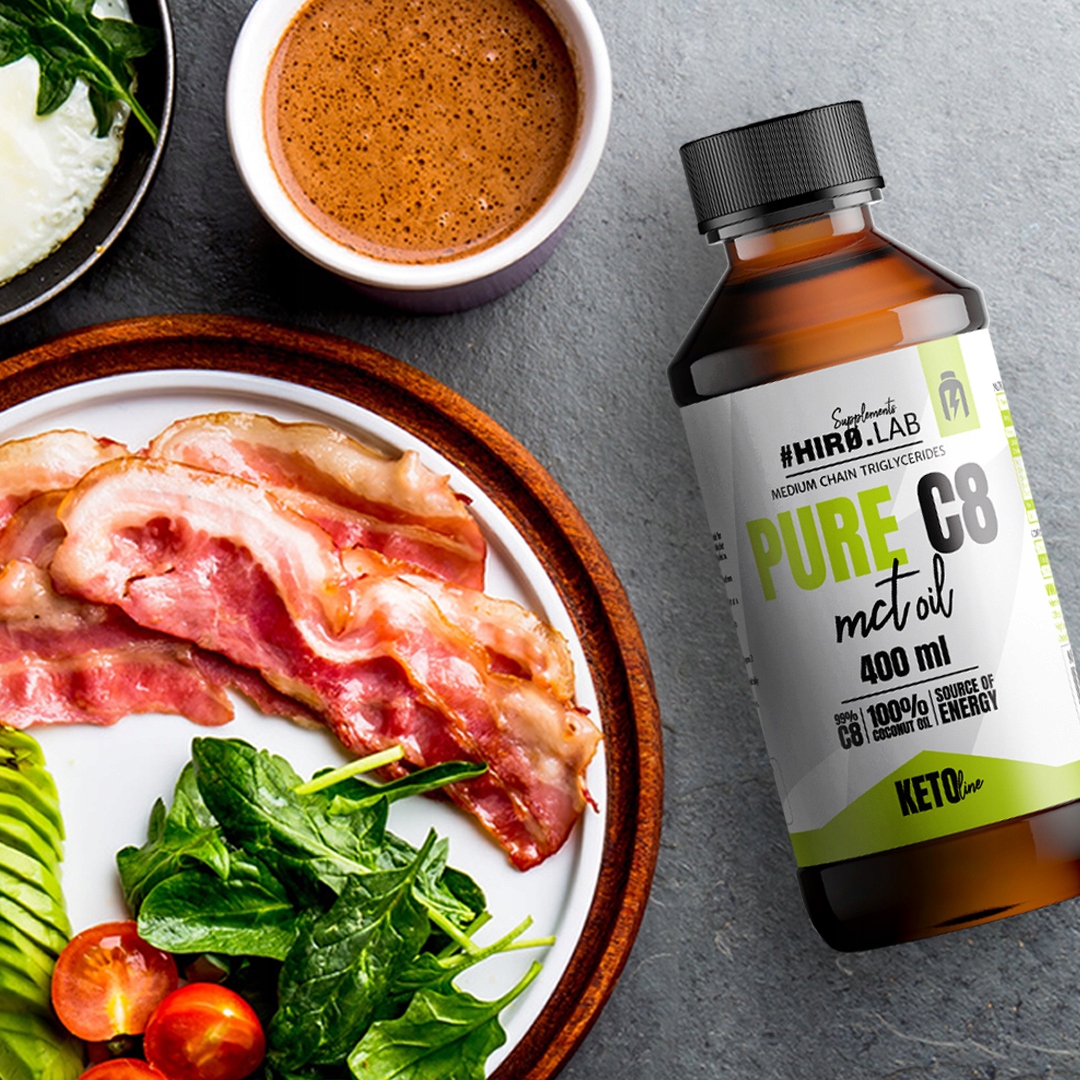 MCT Oil C8 from the Hiro.Lab brand
It contains as much as 99% caprylic oil – a healthy fatty acid that will give you energy during intense training. It is a solid fuel that strengthens your mind. Caprylic acid improves the condition of the intestines and their bacterial flora, thanks to which it can improve the functions of the digestive system and digestive processes. MCT Oil C8 is a great addition to the keto diet and other low carb diets.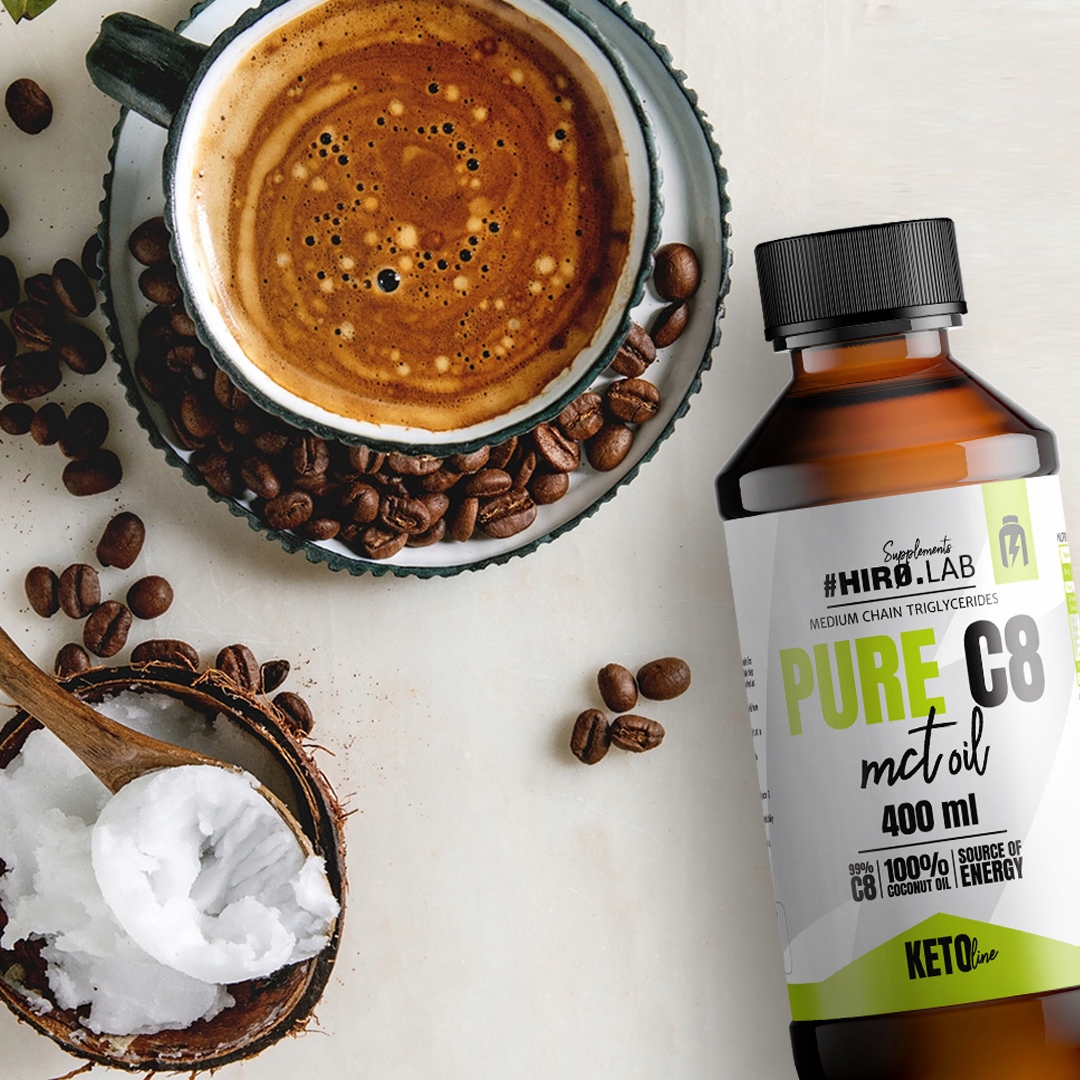 MCT Oil – Fuel for the brain
Hiro.Lab oil has no smell or taste, so you can add it to any food and drink. Perfect as an addition to bulletproof coffee, which will guarantee an excellent source of energy, improve concentration and thought processes. MCT oil is immediately absorbed and used by the body to produce energy. Just add it to your drink and drink it before training to notice how it will affect its quality and intensity.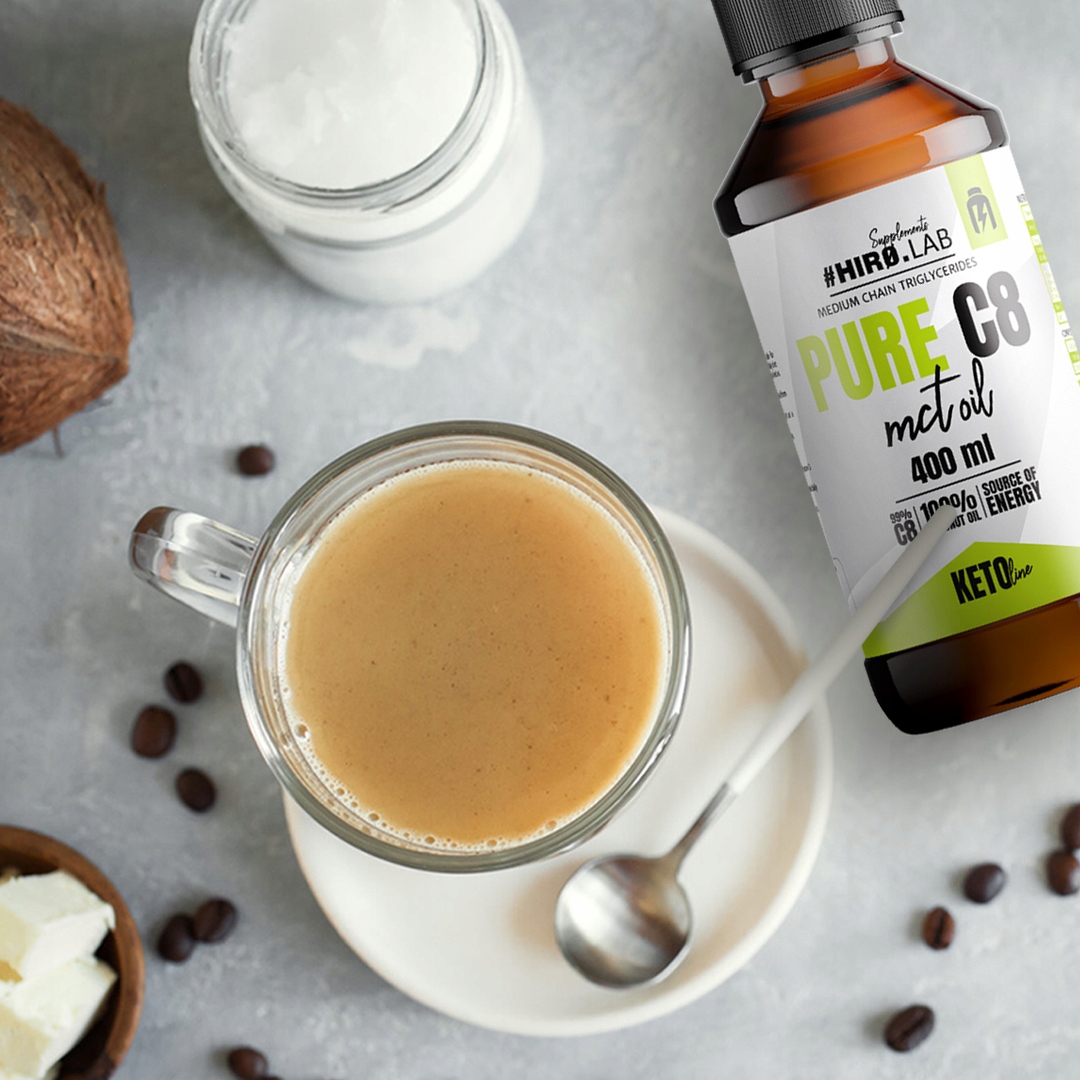 MCT Oil – Fat Burner
MCT oil supports weight loss: it increases the feeling of fullness and suppresses the appetite. It supports the process of fat burning by increasing thermogenesis and helps in the reconstruction of muscles. Pure C8 is the perfect addition to low carb diets such as paleo, Low Carb, High Fat and keto. In addition, coconut oil has a positive effect on the work of the intestines, it can even support the fight against microorganisms that destroy the digestive tract. Caprylic acid has short carbon chains, so it is easily digestible and provides an energy boost just minutes after ingestion.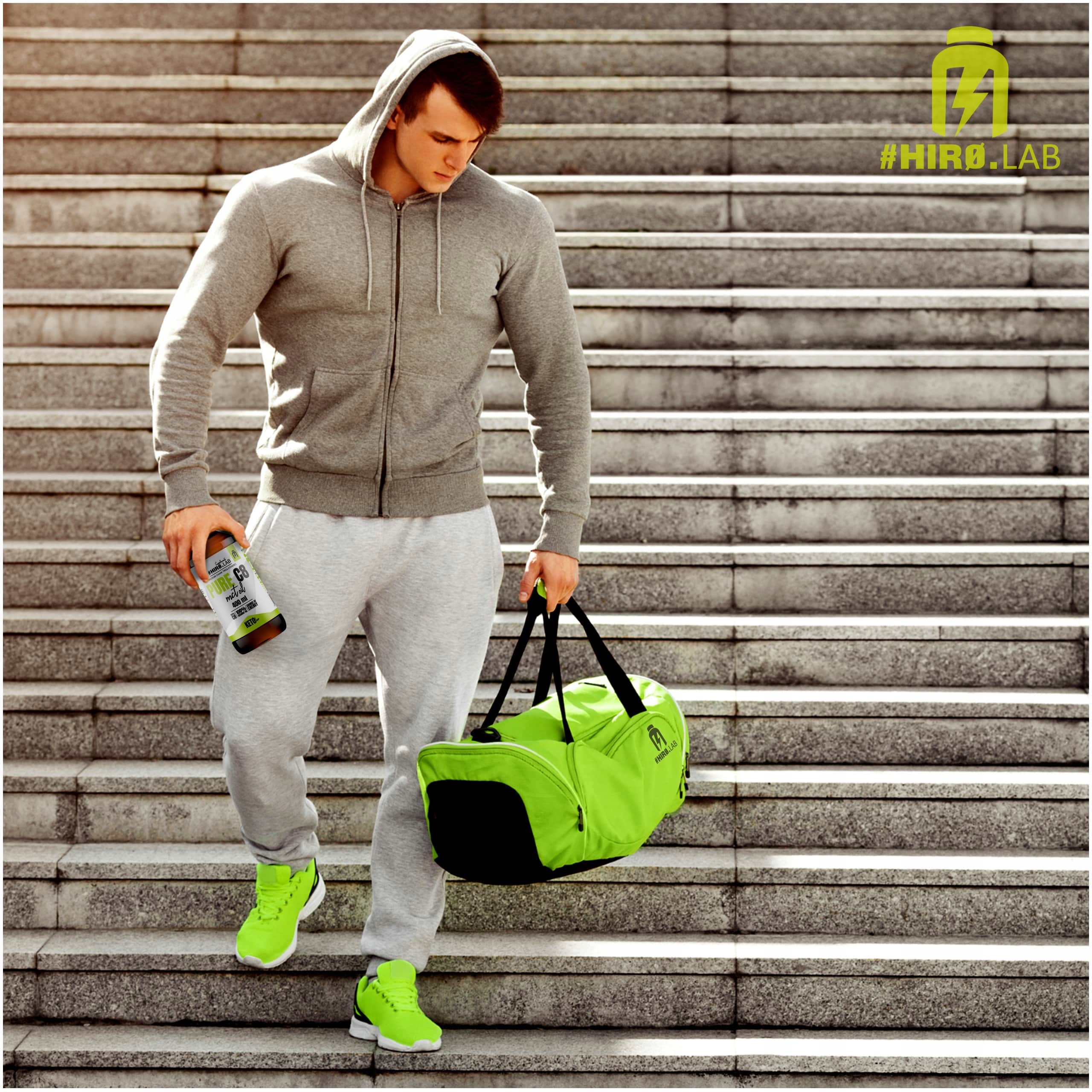 Convenient plastic packaging
An important advantage of MCT Oil C8 is very tight, plastic packaging. Effectively protects the liquid from the sun's rays, thanks to which it prevents rancidity and is extremely light. You can easily put Hiro.Lab oil in a backpack or sports bag, it is light and you can take it wherever you want. The plastic bottle, unlike the glass one, is more resistant to impacts and shocks, you cannot shatter it. Plastic has been tested in the laboratory and does not contain harmful ingredients, it is completely safe.
MCT oil tested in the laboratory
MCT Oil C8 from the Hiro.Lab brand is laboratory tested, which means that it is a completely safe product, free from contamination and toxins. Research has proven that 99% of the product content is caprylic acid. MCT oil does not contain any foreign tastes and odors, it has a pure color. You can download the fluid and packaging tests at the bottom of the offer.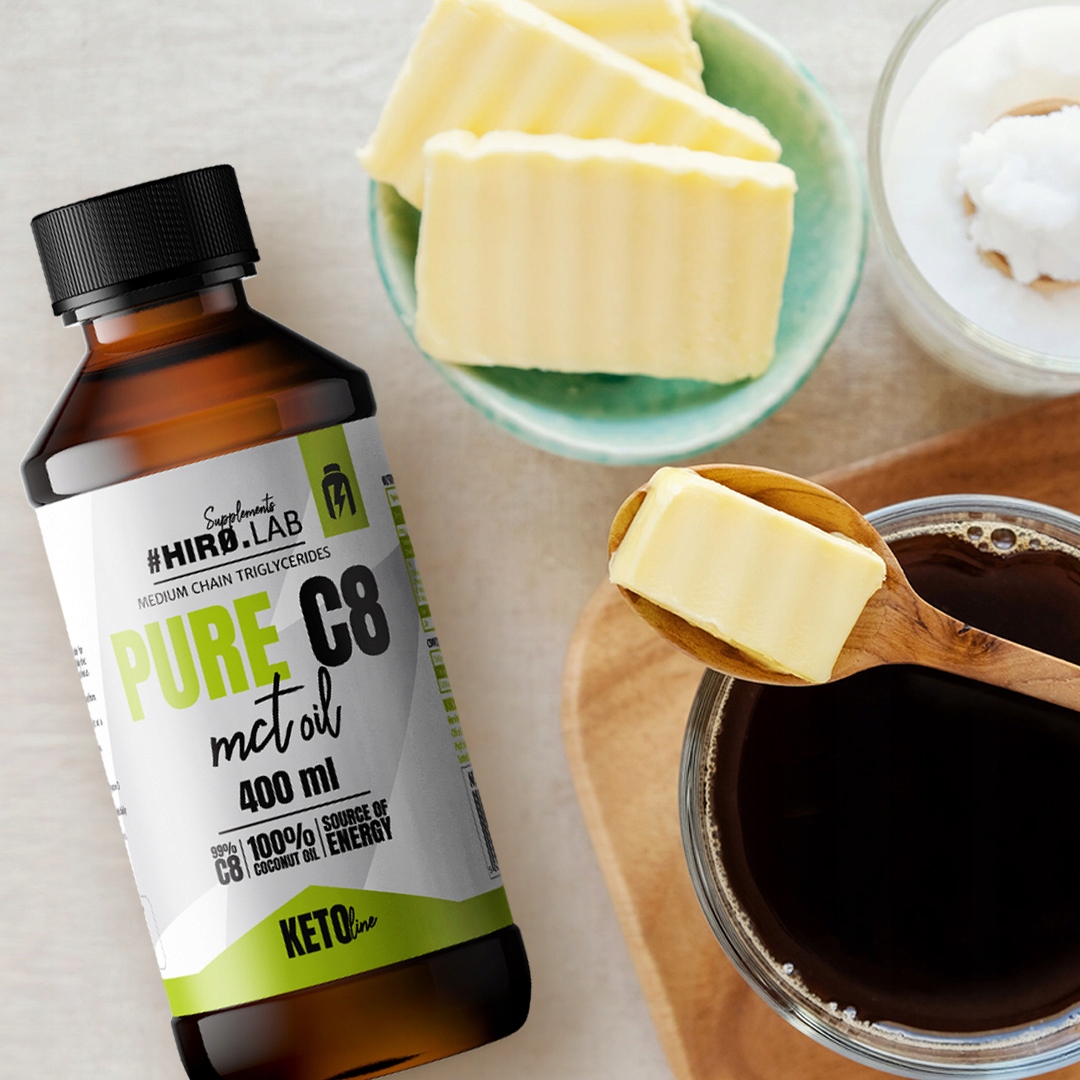 Oil MCT – Ingredients
Skład: olej MCT C8 (uzyskiwany ze 100% oleju kokosowego)
Nutritional information

100 grams

Energy

3890 kJ/900 kcal

Protein

0 g

Carbohydrates

0 g

thereof sugar

0 g

Fat

100 grams

thereof saturated fatty acids

100 grams

thereof caprylic acid

99 grams

thereof monounsaturated

0 g

thereof polyunsaturated

0 g

Fiber

0g

Salt

0g

Composition of C 6 fatty acids

C 6:0 caproic acid

max 0,5%

C 8:0 caproic acid

min.

99%

C 10:0 capric acid

max.

1%
How to use MCT Oil C8: It is recommended to be used as an addition to meals. The product is intended for adults. Store away from direct sunlight at temperatures below 25 degrees.
Dietary supplements cannot be used as a substitute for a varied diet. Remember that only a healthy lifestyle and a balanced diet ensure the proper functioning of the body and maintain good condition.
Do not exceed recommended servings for consumption during the day. The product cannot be used by people who are allergic to any of its ingredients. Keep out of the reach of small children. Store in a dry place at room temperature in tightly closed containers.
Best before end: date and batch number are on the side / bottom of the packaging.
Net weight: 400ml